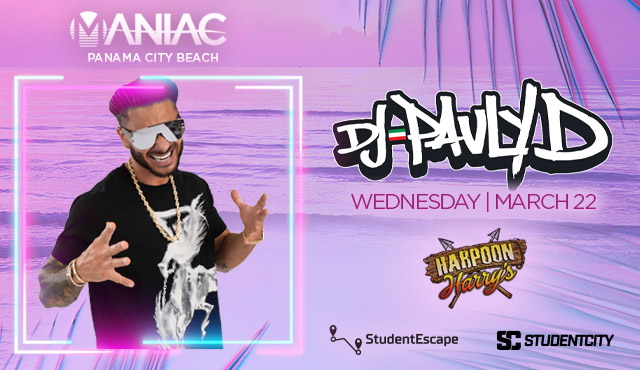 Maniac & StudentEscape & StudentCity are excited to bring this event back to Panama City Beach. Join us for what will be one of the most exciting and most fun concerts of Spring Break 2023!
PAULY D is hitting PCB and will perform at Harpoon Harry's on March 22nd. Tickets for this event are now on sale and are available by clicking here.
This event will sell out, so grab tickets now and tell your friends.