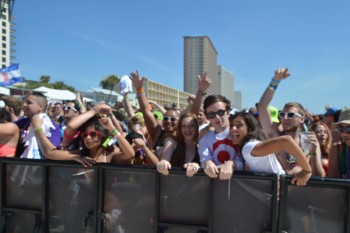 You may not believe it but plans for Spring Break 2016 in Panama City Beach have begun!
Our Panamaniac Club Card Program team are meeting to discuss what new and exciting things we should bring to #PCB2016, including concert acts, celebrity appearances, and of course, bigger and better parties and events!
Spring Break is the largest student event of the year, with an average student base of 1.5 million traveling to various destinations, the most popular by far being Panama City Beach, Florida, and the Panamaniac Club Card Program is the biggest and most popular selling VIP Card, breaking sales records every year!
Students may not 'officially' begin their Spring Break 2016 plans until the school year starts in September, but rest-assured, planning is in the works for what will once again be the year's biggest student party.