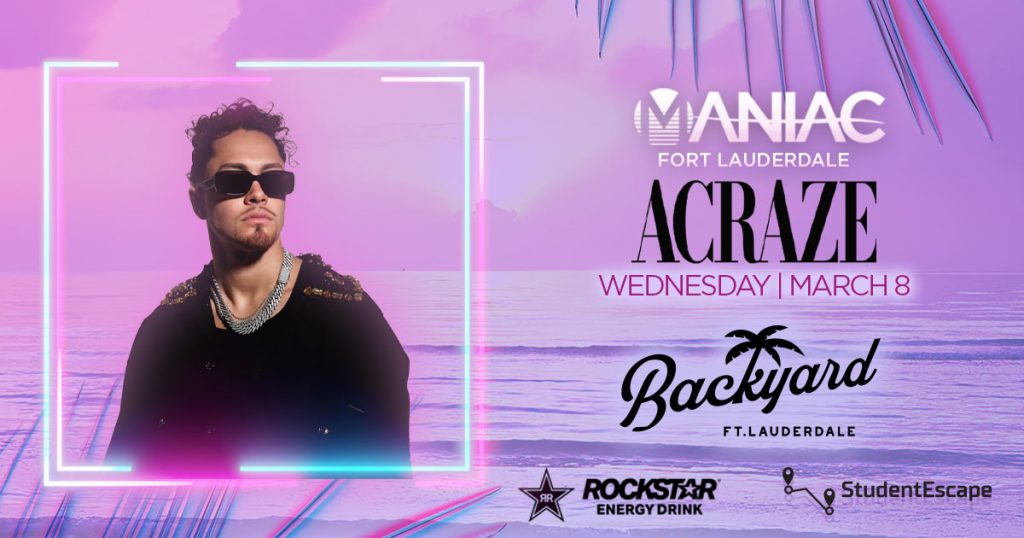 Maniac VIP Card presents a live concert event you don't want to miss! Acraze is booked to perform at Backyard/Revolution Live in Fort Lauderdale on March 8th. Tickets are now available for what will be one of Spring Break's most historic nights. Doors @ 8pm.
Born Charlie Duncker in Staten Island, ACRAZE is the artist of the moment in dance music and beyond. Hailed by the scene as a trendsetter, Acraze is an American EDM producer and DJ with a focus on house music.
In 2021, he released 'Do It To It' and his popularity skyrocketed. He began to gain even more recognition when Zedd mixed his famous track with Pink Soldiers of 23. From Acraze's signature pumping bassline in 'Marco Polo,' to his house rendition of disco record 'Funky Town,' he is poised to create his own path in the scene with a universal ability to blur the lines of genre.
Tickets on sale