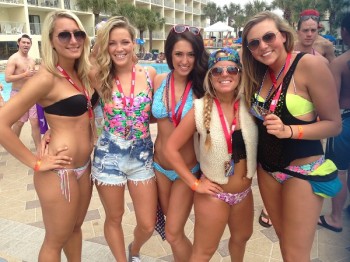 Spring Break's premiere program and VIP events card in Panama City Beach, Florida is now on sale and can be purchased at www.panamiacclubcard.com.
Why get the card?
Perks that include a full week's schedule of FREE daily and nightly parties and high profile events at the biggest and best clubs on the beach is the best reason why you need to get this card.
Don't pay the high-priced cover charges if you don't have to – especially if those cover charges can reach into the $30-$40 range!
Card holders also receive premium swag, triple the amount of discounts at restaurants, beach and surf shops, and attraction hot spots, free shuttle rides to and from the bars, and of course, a Free Spring Break T-Shirt! 
Remember: this is the official and original party card of Spring Break in PCB. Don't be fooled by any other card – anything less than the Panamaniac Club Card is just a piece of plastic!
For more information, please visit www.panamaniacclubcard.com for all the details on the number one Spring Break program in Panama City Beach.