Spring Break 2018 is less than six months away and South Padre Island's number one Spring Break VIP Events Program is teaming up with Rockstar Energy Drink and StudentCity on a massive Campus Tour.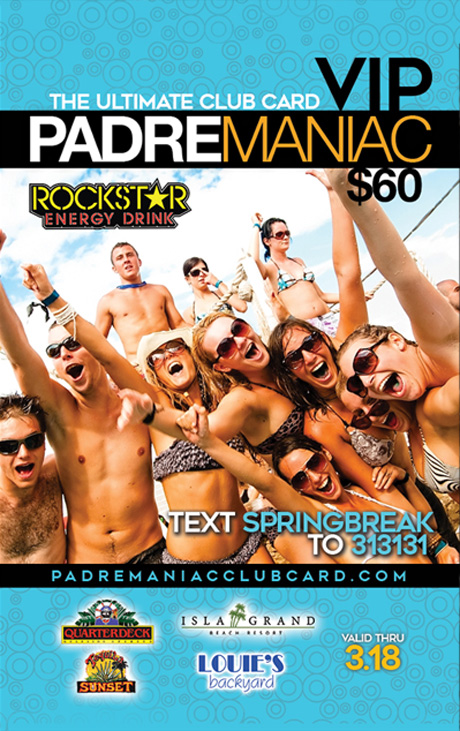 Buy Now!
The Padremaniac VIP Club Card Program is proud to be a part of this 28 campus tour stop with its main sponsor Rockstar Energy Drink – the same team that brought Rockstar Beach to Spring Break in South Padre Island in 2017.
The main goal is to put the spotlight on one of the biggest Spring Break destinations out there: South Padre Island, TX.
Look for our team of ambassadors when we arrive at your campus this fall. It all begins September 19 at University of Texas and concludes November 18 at UMASS-Lowell. We'll be giving away free swag, free spring break trips, free PadreManiac VIP Cards, and plenty more!
We hope to see you on campus, but more importantly, we hope to see you on the beaches of South Padre Island this coming Spring Break!